Congrats to:
Women's: 1st Place = BRUHAHA; 2nd Place = Birthday Bangers
Men's: 1st Place = Swantastic; 2nd Place = Hits Out for the Boys
Ross and Bartlett gyms open for 8am warm up. Games starting as early as 8:20 am.
First games are follows:
Womens: at 8:20 am - BRUHAHA, VolleyLamas, Estrogen Overload, SLC Women. REFs are Team Skittles and Sassy Sweets.
Mens; at 8:20 am - Always a Man Short, Moephackas, Hits out for the Boys, SLC Men, REFs are BWA and Ryan Ginger
The rest starts at 9:00 am. See you ALL Saturday.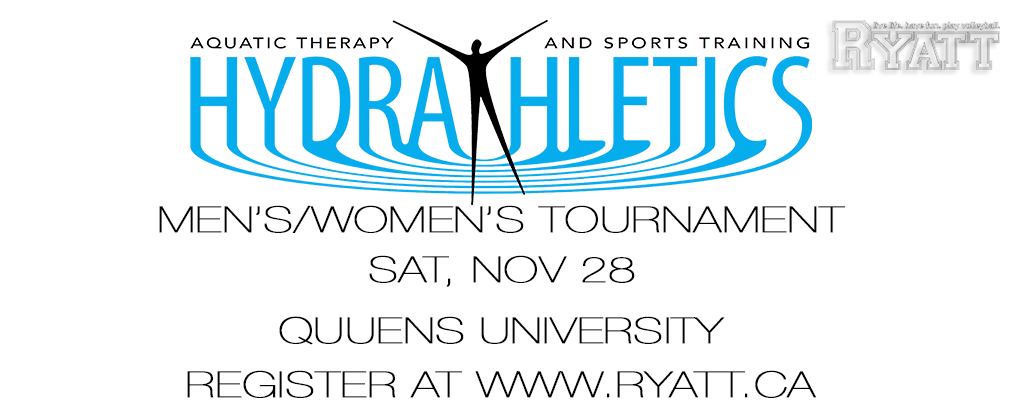 Sign-up to play Men's 6's or Women's 6's in this tournament at Queen's University on Saturday November 28th. Tournament prizes provided by Hydrathletics and Ryatt Gear.